A Place Here: thoughts and recipes for the growing season (vol 2)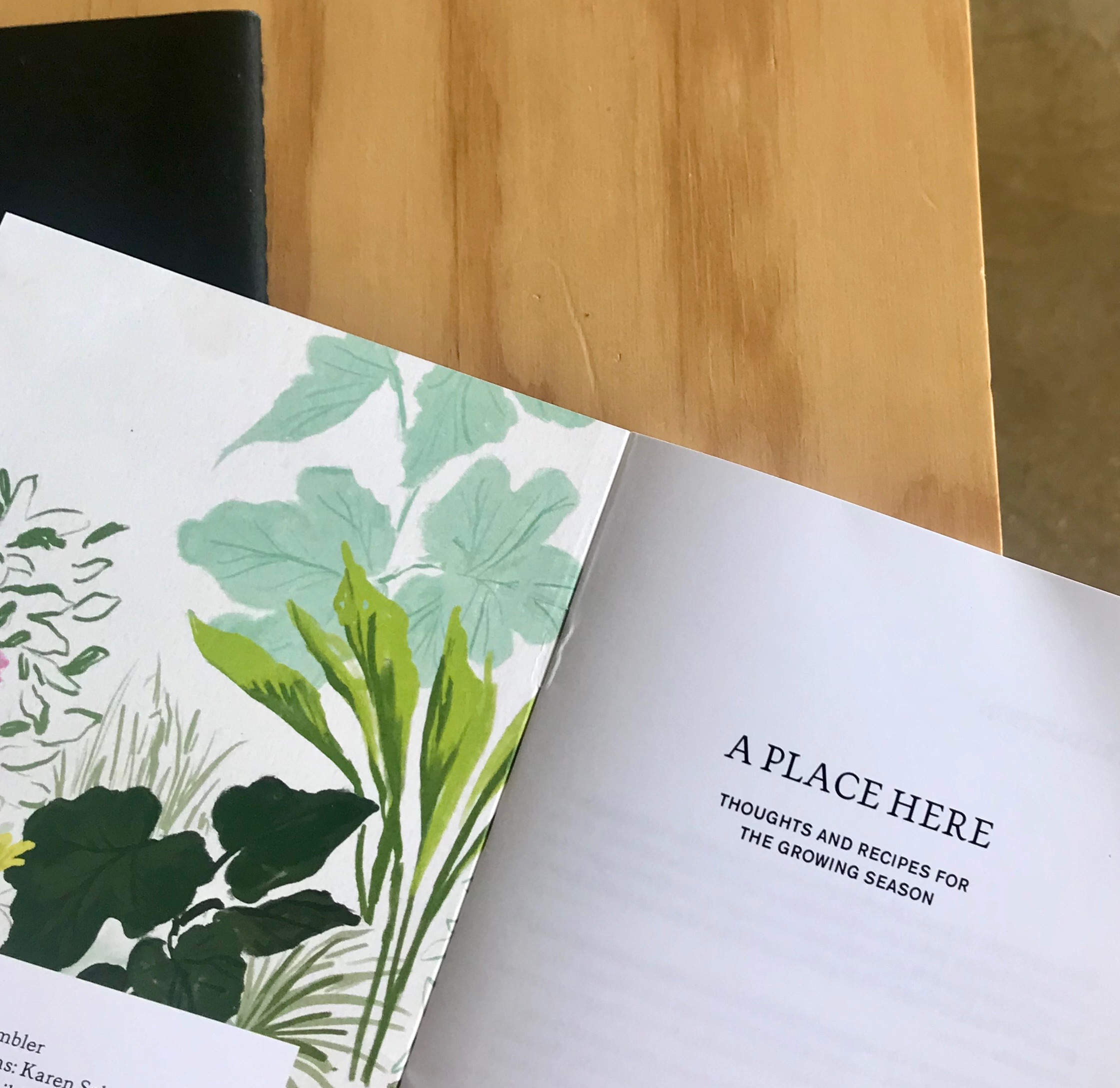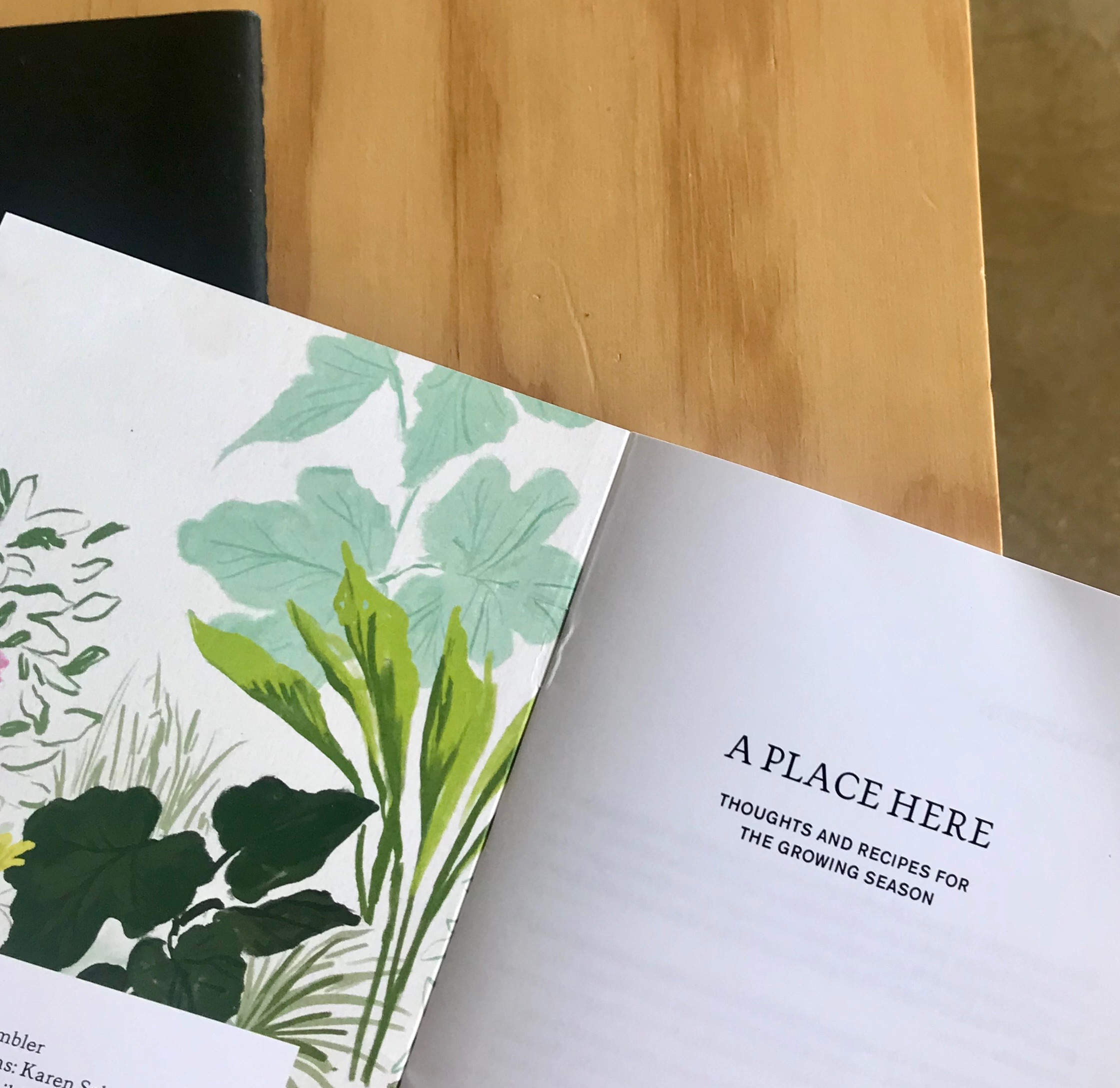 A Place Here: thoughts and recipes for the growing season (vol 2)
Created as a seasonal companion to A Place Here, thoughts and recipes for gathering at the table, volume two focuses on community, cooking, and our relationship with the natural world.
Featuring thoughtful menus alongside whimsical essays, this cookbook zine is one that you will reach for again and again. These tried and true recipes encourage creating your own culinary combinations as the season's produce changes, and inspire you gather friends and family to create connection and community around the table.
With cover art by Kent Ambler and interior illustrations by Karen Schipper, this book is both a beautiful and accessible companion to your cooking adventures.
32 pages, soft bound 'zine style book.
Full color cover